The hit sitcom "Home Improvement" entertained audiences for eight seasons, from 1991 to 1999. The show followed the Taylor family, led by Tim "The Tool Man" Taylor (played by Tim Allen), as he hosted a home improvement show called "Tool Time."
Alongside Tim were his loyal co-host Al Borland (played by Richard Karn) and his supportive wife Jill Taylor (played by Patricia Richardson). The cast of "Home Improvement" became household names and their characters hold a special place in the hearts of viewers.
But what has the iconic cast been up to since the show ended? In this article, we will delve into the present endeavors of each cast member and uncover where they have been since leaving "Home Improvement". From Tim Allen's transition to box office successes to Patricia Richardson's embracing motherhood and recent projects, we will explore how these actors have evolved in their careers.
Additionally, we will take a closer look at Richard Karn's journey beyond Al Borland's signature flannel shirt, Debbe Dunning's current ventures after playing beloved Heidi Keppert, and Zachery Ty Bryan's unveiling as the actor behind Brad Taylor.
We will also trace Jonathan Taylor Thomas' path from teen heartthrob to marquee disappearance, Taran Noah Smith's current endeavors as Randy Taylor, and explore the legacy of Earl Hindman, known for portraying Wilson W. Wilson Jr., whose face remained hidden behind a fence throughout most of the show.
Finally, we will examine if there has been any Home Improvement reunion amongst the cast members and reflect on the lasting impact that this beloved sitcom had on both its audience and its actors. Stay tuned to discover what these iconic cast members have been doing since stepping off the set of "Home Improvement" and how they continue to make their mark in the entertainment industry.
Tim Allen
Tim Allen, who played the beloved character Tim "The Toolman" Taylor on Home Improvement, has certainly come a long way since his days hosting Tool Time. Following the end of the show in 1999, Allen successfully transitioned from television to film and has achieved significant success in the box office.
After Home Improvement, Tim Allen starred in a number of hit films, including The Santa Clause trilogy, where he played Scott Calvin, a man who accidentally becomes Santa Claus. The movies were wildly popular and helped solidify Allen as a leading comedic actor. He also voiced the character Buzz Lightyear in the Toy Story franchise, which further increased his popularity.
In recent years, Tim Allen returned to television with the successful sitcom Last Man Standing. The show ran for six seasons on ABC before being picked up by Fox for its seventh season. Allen not only stars in the series as Mike Baxter but also serves as an executive producer. This return to television has proven that Allen's charm and comedic timing are still as sharp as ever.
Overall, Tim Allen's journey from Tool Time to box office successes and a return to television showcases his versatility and enduring talent. His ability to make audiences laugh both on screen and off has undoubtedly contributed to his longstanding career in Hollywood.
Richard Karn
Richard Karn, best known for his role as Al Borland on the hit television show Home Improvement, has come a long way since donning his signature flannel shirt and providing comedic relief to Tim "The Tool Man" Taylor. While Home Improvement catapulted Karn into stardom, he has continued to have a successful career in the entertainment industry.
After Home Improvement ended in 1999, Richard Karn remained active in both film and television. He made appearances in popular shows such as Family Feud and The Bold and the Beautiful. In recent years, Karn has focused more on hosting game shows, showcasing his charismatic personality. He hosted Bingo America from 2008 to 2009 and has been a regular host on the popular game show Family Feud since 2002.
In addition to his work in front of the camera, Richard Karn has also dabbled in directing. He directed an episode of Home Improvement during its final season and has directed multiple episodes of various television shows. His skill behind the camera demonstrates his versatility as an entertainer.
| TV Shows | Appearances |
| --- | --- |
| Family Feud | Regular Host (2002-present) |
| The Bold and the Beautiful | Guest appearance (2018) |
While Richard Karn will forever be associated with Al Borland, he has proven that there is much more to him than just a comedic sidekick. His continuing success in both hosting and directing showcases his talent and adaptability in the ever-changing entertainment industry. Fans can look forward to seeing where Richard Karn's career takes him next.
Patricia Richardson
Patricia Richardson, who portrayed Jill Taylor, the matriarch of the Taylor family on "Home Improvement," has had a successful career both during and after the show. While her role as Jill Taylor allowed her to showcase her acting skills and make a lasting impression on audiences, Richardson's journey in the entertainment industry did not stop there.
After the end of "Home Improvement," Richardson continued to work in television and film, appearing in various projects over the years. She had guest roles on popular shows like "The West Wing" and "Law & Order: Special Victims Unit." In addition to television, Richardson also ventured into theater. She starred in numerous stage productions including "Clybourne Park" and "Other Desert Cities".
In recent years, Richardson has taken on new projects that have allowed her to continue showcasing her talent and versatility as an actress. She appeared in movies such as "Lost Child" and "Love Is All You Need?" where she delivered compelling performances. Additionally, she has made appearances on talk shows and participated in interviews, allowing fans to catch up with her and learn more about her current endeavors.
| Projects | Release Year |
| --- | --- |
| Lost Child | 2018 |
| Love Is All You Need? | 2016 |
Patricia Richardson's ability to bring depth and authenticity to her characters has made her a respected figure in the industry. Her post-"Home Improvement" career demonstrates her passion for acting and continues to captivate audiences. While she will always be remembered as Jill Taylor from the iconic sitcom, Richardson's work beyond that role solidifies her status as a talented actress with a diverse range of abilities.
Debbe Dunning
Debbe Dunning, best known for her role as Heidi Keppert on Home Improvement, has been keeping busy since the end of the beloved sitcom. While she may not have achieved the same level of fame as some of her co-stars, Dunning has found success in various ventures and continues to pursue her passions.
Entrepreneurial Pursuits
After Home Improvement, Dunning delved into the world of entrepreneurship. She founded a successful company called "Debbe Dunning Designs," which specializes in home decor and interior design. Utilizing her knowledge and experience from working on the show, she has built a brand that caters to fans of Home Improvement and those looking to enhance their living spaces.
In addition to her own business, Dunning has also taken on other entrepreneurial endeavors. She has collaborated with various brands on product lines related to home improvement and interior design. Dunning's ability to leverage her association with the show has allowed her to carve out a niche in the industry and establish herself as an expert in the field.
Television Appearances
While focusing on her entrepreneurial ventures, Dunning has made several appearances on television shows over the years. She has guest-starred in popular series such as Wicked Wicked Games, Sabrina the Teenage Witch, and Reba. These appearances have allowed Dunning to showcase her versatility as an actress beyond her iconic role on Home Improvement.
Dunning also participated in reality television competitions such as Dancing with the Stars and Celebrity Family Feud. Her appearances on these shows further cemented her status as a beloved figure in pop culture while giving fans a chance to see another side of her personality.
Charitable Work
Aside from her professional pursuits, Dunning is also actively involved in charitable work. She supports various causes and organizations that focus on issues like animal welfare, children's healthcare, and environmental conservation. Dunning uses her platform to raise awareness and funds for these important causes, demonstrating her commitment to making a positive impact in the world.
Through her entrepreneurial ventures, television appearances, and philanthropic efforts, Debbe Dunning has continued to make a mark on the entertainment industry and beyond. While Heidi Keppert may have been her breakout role, it is clear that Dunning's talent and ambition have propelled her to success in various areas of her career. Fans of Home Improvement can take pride in seeing their beloved Heidi flourish in both her personal and professional life.
Zachery Ty Bryan
Zachery Ty Bryan, best known for his role as Brad Taylor on Home Improvement, has had an interesting journey since the show's end in 1999. After gaining fame as the oldest son of Tim Allen's character, Bryan continued to pursue acting while also exploring other ventures.
Following Home Improvement, Bryan appeared in several TV shows and films, including The Fast and the Furious: Tokyo Drift and Smallville. However, it was clear that he wanted to explore different areas beyond acting. In recent years, Bryan has shifted his focus towards producing and directing. He launched his own production company called Lost Lane Entertainment in 2008 and has been involved in various projects behind the scenes.
In addition to his work in entertainment, Zachery Ty Bryan is also passionate about helping others. He co-founded a non-profit organization called Reach Out WorldWide (ROWW) in 2010, with a mission to provide aid during natural disasters. ROWW has been actively involved in disaster relief efforts around the world, including providing assistance after hurricanes, earthquakes, and wildfires.
| Endeavors | Summary |
| --- | --- |
| Acting Career | Bryan appeared in various TV shows and films post-Home Improvement. |
| Production and Direction | Bryan started his own production company and has been involved in behind-the-scenes work. |
| Co-founding ROWW | Bryan co-founded Reach Out WorldWide (ROWW) to provide disaster relief. |
Zachery Ty Bryan's journey after Home Improvement showcases his versatility and passion for both the entertainment industry and making a positive impact in the world. While he may always be known as Brad Taylor, Bryan has successfully carved out his own path beyond the iconic TV show.
Jonathan Taylor Thomas
Jonathan Taylor Thomas, best known for his role as Randy Taylor on Home Improvement, captivated audiences with his charm and talent. He began his acting career at a young age and quickly became a teen heartthrob. However, after leaving the show in 1998, Thomas decided to step away from the spotlight and focus on other aspects of his life.
Early Success and Exit from Home Improvement
During his time on Home Improvement, Jonathan Taylor Thomas was one of the most popular teen actors in Hollywood. His performance as Randy Taylor earned him numerous accolades and a dedicated fan base. However, in 1998, at the height of his success, Thomas made the surprising decision to leave the show.
Thomas had expressed a desire to pursue higher education and take a break from acting. He enrolled at Harvard University to study philosophy and history of art and architecture. This decision shocked many fans who were expecting him to continue his successful acting career.
Life After Home Improvement
After leaving Home Improvement, Jonathan Taylor Thomas took a step back from Hollywood to focus on education. Although he continued to work on smaller projects during this time, including voice acting roles and appearances on television shows like Veronica Mars, he mostly kept a low profile.
In recent years, there have been rumors about a potential comeback for Jonathan Taylor Thomas in the entertainment industry. However, as of now, he has not made any significant appearances or announcements regarding his return to acting. Thomas seems to value privacy and has chosen to keep his personal life out of the public eye.
While it may seem like Jonathan Taylor Thomas disappeared from the spotlight after leaving Home Improvement, it is clear that he made a deliberate choice to prioritize other areas of his life. His decision to pursue higher education demonstrates that there is more to him than just being an actor; he is someone who values personal growth and intellectual pursuits.
Whether or not he will make a full-fledged return to acting remains uncertain, but fans of Thomas will always remember him for his time as Randy Taylor on Home Improvement.
Taran Noah Smith
Taran Noah Smith, who played the youngest Taylor son Randy on Home Improvement, has led a relatively quiet life since the show ended in 1999. Now in his late thirties, Smith has largely stepped away from the entertainment industry to focus on other pursuits.
After Home Improvement, Smith made a few appearances in TV shows and films but ultimately decided to pursue other interests. One of his passions is sustainable living and organic agriculture. In 2005, he started a non-profit organization called Play Food, which aimed to teach children about sustainable farming and food systems. Smith also experimented with running a vegan restaurant for a short period of time.
In recent years, Smith has mainly stayed out of the public eye. He got married in 2001 but divorced not long after. Since then, he has had some legal troubles related to his marijuana cultivation business that led to him being briefly arrested in 2012. It seems that Smith has chosen to live a more private life away from the spotlight, focusing on personal projects and endeavors that align with his values.
Reflections on Randy Taylor's Impact
Although Taran Noah Smith's career after Home Improvement has been relatively low-key, his portrayal of Randy Taylor left a lasting impact on the show's fanbase. As the youngest member of the Taylor family, Randy brought a mischievous yet endearing charm to his character. Fans connected with the young actor and enjoyed watching him grow up on screen.
Randy was known for his witty one-liners and sibling rivalry with his older brothers Brad and Mark. He often found himself getting into trouble or causing mischief around the house, much to the dismay of his parents Tim and Jill Taylor. Taran Noah Smith's performance as Randy added an element of humor and relatability to Home Improvement's overall dynamic.
Although Randy's character arc focused primarily on his role within the Taylor family, Taran Noah Smith's portrayal resonated with viewers of all ages. His comedic timing and natural talent made Randy a memorable character in the Home Improvement universe. While Smith may have chosen to step away from acting, fans will always remember him as the mischievous yet lovable Randy Taylor.
Earl Hindman
Earl Hindman, known for his iconic portrayal of Wilson W. Wilson Jr., the neighbor with the hidden face on Home Improvement, left a lasting legacy in the entertainment industry. While his unique role on the show made him instantly recognizable, Hindman's talent off-screen was equally impressive. Let's take a closer look at the life and career of this talented actor.
Even though Earl Hindman's face was never fully visible on Home Improvement, his voice and mannerisms made him a fan favorite. However, before landing this career-defining role, Hindman had already built an impressive resume in both film and television. He appeared in popular TV shows such as The Love Boat, Murder, She Wrote, and Law & Order. In addition to his television work, Hindman also had a successful career in theater, starring in numerous stage productions.
Beyond his acting accomplishments, Earl Hindman was known for being down-to-earth and humble. This quality extended into his personal life as well. He preferred to keep a low profile and rarely gave interviews or engaged in public events. Despite this private nature, fans of Home Improvement admired him for his dedication to the role of Wilson.
In 2003, tragically at the age of 61, Earl Hindman passed away due to lung cancer. His death deeply saddened not only fans but also his co-stars on Home Improvement who regarded him as a kind-hearted and talented performer. Although he is no longer with us today, Earl Hindman's portrayal of Wilson W. Wilson Jr. continues to be beloved by audiences around the world.
In summary, Earl Hindman was more than just the man behind the fence on Home Improvement. He had a diverse career in film, television, and theater before taking on this memorable role. Known for both his talent as an actor and his humility as a person, he leaves behind a lasting legacy that will forever be associated with one of TV's most enigmatic characters.
Home Improvement Reunion
Fans of the hit 90s sitcom Home Improvement have longed for a reunion of the beloved cast members. Over the years, rumors and speculation have circulated about possible reunions, but has it actually happened? Let's take a closer look at whether the cast members have reunited and what that means for fans.
Tim Allen and the Cast: The iconic toolman Tim Taylor, played by Tim Allen, has expressed his interest in a Home Improvement reunion on multiple occasions. In fact, in a recent interview, he hinted at the possibility of bringing back the show in some form in the future.
While there hasn't been an official announcement of a full-fledged reunion, there have been smaller get-togethers among some of the cast members. It seems that reuniting with his former on-screen family is something Allen truly values.
Virtual Reunions: In light of recent events, many celebrities and TV casts have taken to virtual platforms to connect with their fans and each other. The Home Improvement cast is no exception to this trend.
During the COVID-19 pandemic, several members of the cast participated in virtual reunions or livestream events to engage with fans and reminisce about their time on the show. These virtual gatherings have provided an opportunity for fans to see their favorite actors together again, albeit through screens.
Future Possibilities: While there may not be concrete plans for a full-scale Home Improvement reunion at this time, there is always hope for the future. With all of the nostalgia surrounding 90s shows lately and numerous TV revivals happening, it wouldn't be surprising if talks about a Home Improvement reunion resurface down the line.
Whether it's another season of the show or a one-time special event, fans can continue to hold onto hope that they'll see their favorite characters reunited once again.
Conclusion
In conclusion, the Home Improvement cast has made a significant impact in the entertainment industry and continue to thrive in their present endeavors. From Tim Allen's transition from Tool Time to box office successes, to Richard Karn's versatility beyond Al Borland's signature flannel shirt, each cast member has carved out their own unique path.
Patricia Richardson has gracefully embraced motherhood after her iconic role as Jill Taylor and has taken on various projects that showcase her talent. Debbe Dunning, beloved for her portrayal of Heidi Keppert, has also been keeping busy with her own ventures. Whether it's through acting or other creative pursuits, these actors have proven that they are multi-talented and have continued to make an impact long after Home Improvement ended.
Zachery Ty Bryan has taken a different journey since playing Brad Taylor on the show. While he may not have achieved the same level of fame as some of his co-stars, he has been devoting his time to his family and exploring his interests outside of acting.
Jonathan Taylor Thomas, once a teen heartthrob, chose to step away from the limelight after Home Improvement. Although fans may miss seeing him on screen, it is clear that he made a deliberate choice for himself and is living a more private life.
Even the younger cast members have pursued their own paths. Taran Noah Smith, who played Randy Taylor on the show, has focused on personal growth and finding his true calling outside of acting. Earl Hindman, who famously portrayed Wilson W. Wilson Jr., left behind a legacy as the hidden face behind the fence. His performance resonated with viewers and remains one of the most memorable aspects of the show.
While there may not have been an official Home Improvement reunion yet, it is evident that the bond forged among the cast members continues to remain strong. The lasting impact of Home Improvement is undeniable; it not only provided laughter and entertainment but also paved the way for future sitcoms. The cast members, each in their own way, have contributed to the legacy of the show and their current ventures showcase their talent and versatility.
In summary, as we reflect on the lasting impact of the Home Improvement cast and their current endeavors, it is clear that they have made a lasting impression on the entertainment industry. From box office successes to personal growth journeys, these actors continue to thrive in various fields. Their contributions to television and film will always be remembered, and fans eagerly await any future reunions or collaborations among this beloved cast.
Frequently Asked Questions
What are the boys from Home Improvement doing these days?
Since Home Improvement ended in 1999, the boys from the show have gone on to pursue various paths. Zachery Ty Bryan, who played Brad Taylor, has appeared in a handful of films and television series since then but has mostly stepped away from acting to focus on different ventures. Jonathan Taylor Thomas, who portrayed Randy Taylor, took a deliberate break from acting to focus on his education.
He went on to attend Harvard University and later earned a degree from Columbia University. Thomas has made sporadic returns to acting over the years but has largely kept a low public profile. Lastly, Taran Noah Smith, who played Mark Taylor, decided to retire from acting altogether after Home Improvement's conclusion.
What happened to the oldest son from Home Improvement?
Taran Noah Smith, who played the role of Brad and Randy's younger brother Mark Taylor on Home Improvement, has kept a relatively low profile since retiring from acting. After the show ended, Smith chose not to continue pursuing an acting career and decided to step away from the spotlight completely.
Instead, he pursued other interests outside of Hollywood. Reports indicate that he focused on real estate ventures and sustainable living projects following his departure from the entertainment industry.
What is Mark from Home Improvement doing now?
Similar to his co-star Taran Noah Smith, actor-turned-retired Mark Taylor, who was portrayed by actor Zachery Ty Bryan in Home Improvement, has also ventured onto different paths beyond acting. Bryan continued with some acting roles after the show ended but eventually shifted his focus towards other endeavors as well.
Over time, he redirected his energy toward entrepreneurial endeavors in addition to exploring opportunities behind the camera in film production and writing. While his professional ventures may have evolved over time, Bryan remains remembered for his role as Mark Taylor on Home Improvement while continuing to explore new horizons outside of the entertainment industry.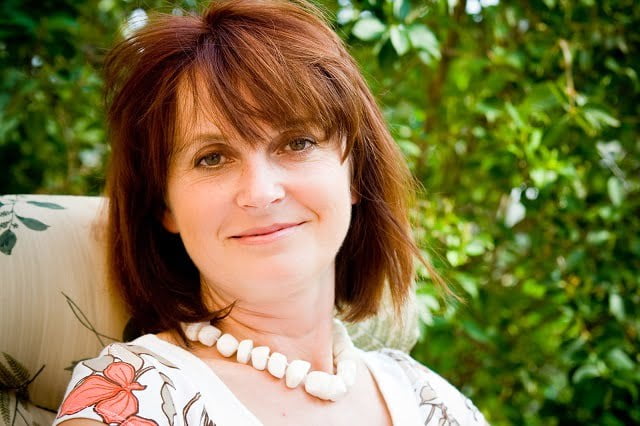 I'm thrilled to have you here as a part of the Remodeling Top community. This is where my journey as an architect and remodeling enthusiast intersects with your passion for transforming houses into dream homes.